Community Resources
Immediate Help
If you are in a mental health crisis please consider the following community counseling and treatment resources located in the Houston area.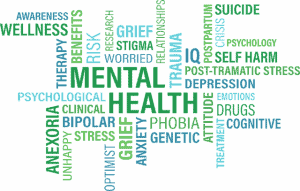 The Memorial Hermann Mental Health Crisis Clinic is an outpatient mental health service provider meant to serve individuals in crisis situations. This clinic also serves individuals unable to follow up with other outpatient providers for their mental health needs. This service is provided regardless of insurance and even if the patient is uninsured.
The Mental Health Crisis Clinic is made up of a multidisciplinary team of Psychiatrists, Mental Health Nurse Practitioners, Physician Assistants, Social Workers, and Medical Assistants. These professionals work together to provide treatment support of patients while helping connect the patients with more permanent ongoing medical and behavioral health homes. This service will help to break the cycle of reliance on ERs and acute care settings for treatment of mental health needs. This clinic will serve as an interim care clinic for mental health treatment needs.
Please note that the Memorial Hermann Mental Health Crisis Clinic is not designed to provide continuous outpatient follow-up for mental health needs. This clinic will assist in finding outpatient follow-up either by helping patients to establish an appointment with an outpatient provider or by providing patients with resources and referrals.
For more information regarding the Mental Health Crisis Clinic hours or services please call 713-338-MHCC (6422). This phone number has the option to connect patients to all clinic locations.
The NeuroPsychiatric Center (NPC) is a crisis and emergency center that is open 24 hours a day, 7 days a week. It is the main public mental health emergency program in Harris County. The NPC serves over 10,000 consumers a year. Adults, adolescents, and children come to the NPC for help. Many of those served are indigent or uninsured. Individuals seeking services may come voluntarily or may be brought to the NPC by law enforcement.
The goal of NPC is to quickly and accurately evaluate consumers with mental health emergencies. NPC uses the least restrictive means possible to stabilize people so that they may return to the community and stay out of the hospitals and jails. The NPC has several programs that serve anyone with an emergent or urgent psychiatric condition.
Location – 1502 Taub Loop, Houston, TX 77030
Hours of Operation: Open 24 hours a day; front door locked between midnight and 7:00 a.m. Ring doorbell left of sliding glass doors for entry during those times.
Parking – Ben Taub Visitor Parking (does have a cost)
Contact – 713-970-7070 HelpLine 24 hours a day for questions or support
Crisis Care Available 24 Hours a Day 7 Days a Week.